JOEMAC LIMITED
CONTACT DETAILS LONDON BASED 07973 226532 or 020 8671 5708
joe*at*joesjibs.co.uk

Some pictures of the Jimmyjib on location with various film cameras.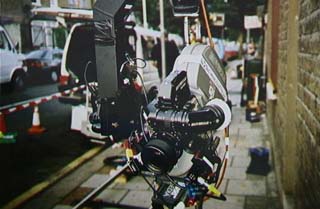 Moviecam SL on the Jimmyjib with Genio radio focus control. On location for 'Bollywood Queen' 35mm feature film. Sept'01
For more information on this film please have alook at this revue form the Guardian http://film.guardian.co.uk/cannes2002/story/0,11895,722248,00.html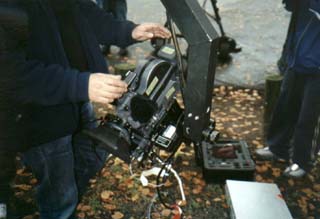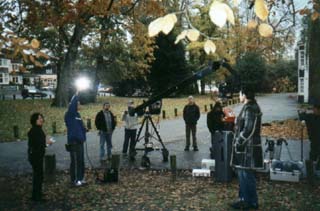 Arri SR111 on Jimmyjib for MTV promo. November 2001.